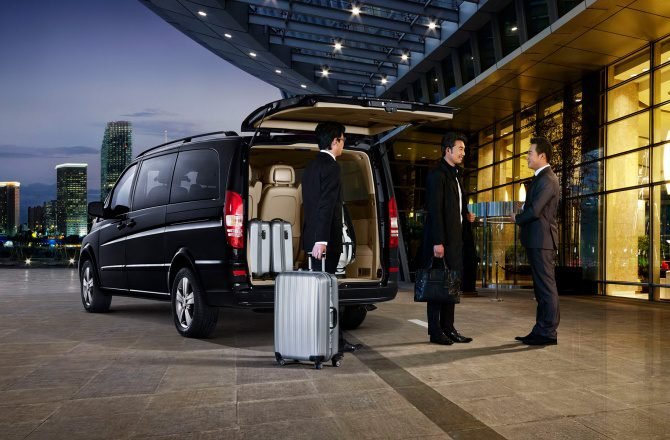 When travelling, especially for business or leisure, every aspect of your journey should reflect excellence and comfort. Your experience should be effortless from the moment you land at your destination. One crucial part of this experience is your transfer from the airport to hotel. In the bustling and vibrant state of New York, this experience can be elevated to a new level of luxury and convenience. Let's explore how Northwest makes hotel transfers in New York State easier. Your journey begins with sophistication and ends with style.
Making Your Arrival More Than Just a Ride
It's a moment of anticipation, whether you want to go to JFK in New York City or one of the state's regional airports. You've likely just completed a journey that might have included long flights, tight connections, and travel stress. The quality of your hotel transfer service can make a significant difference.
A professionally dressed chauffeur will be waiting at the exact time on the day of your flight, will greet you warmly, and will assist you with your luggage. This is what a luxury hotel transfer service in New York State should be like. It's not just a ride; it's a continuation of your exceptional travel experience.
Select From Our Elegant Fleet
Our luxury hotel transfer service is characterized by an elegant fleet of vehicles that redefines transportation. We offer everything from sleek sedans to roomy and comfortable SUVs. You can tailor your transportation service to your requirements and preferences, as well as choose from a variety of elegant vehicles.
A luxury sedan might be the perfect choice if you're travelling solo or with a small group. It offers a quiet and comfortable ride, allowing you to relax after your flight or prepare for your upcoming meetings. For larger groups or those travelling with colleagues, an SUV provides ample space and comfort.
But if you want to take luxury to the next level, consider an executive van or a stretch limousine. These vehicles not only provide unmatched comfort but also make a statement. Arriving at your hotel in a stretch limousine is a surefire way to leave a lasting impression.
Your Personal Chauffeur
Our chauffeurs are more than just drivers; they are your personal concierge on the road. These professionals undergo rigorous training not only in driving but also in customer service. They understand the importance of timeliness, courtesy, and professionalism.
Your chauffeur is not just there to take you from point to point; they ensure your journey is smooth, comfortable, and tailored to your needs. Need some local insights or recommendations? Your chauffeur can provide those. Want to stop along the way for a quick bite or to take in the sights? Your chauffeur can accommodate that, too.
Convenient transfers
One of the primary reasons travellers opt for luxury hotel transfers is the convenience they offer. Booking a hotel transfer service in advance means eliminating the stress of waiting in long taxi lines or sharing your ride; your chauffeur is waiting for you, ready to assist you with your luggage and provide a hassle-free transfer experience.
Whether your flight is delayed or arriving early, your chauffeur will be aware of the changes and adjust the pick-up time accordingly. This means no more waiting around at the airport or concerns about how you'll get to your hotel.
The Privacy: Your Personal Space
Privacy is a top priority for many travellers, especially on business trips. The confidential discussions, phone calls, or work that needs to be done during the transfer should remain private. Luxury hotel transfers in New York State understand this need for privacy and provide a level of discretion that other transportation options can't match.
In a private luxury vehicle, you control who shares the ride. There's no need to worry about sharing a car with strangers or overhearing someone else's conversation. It's your personal space to relax, work, or enjoy peace.
Time Efficiency
Time is a valuable commodity, particularly when on a tight schedule. Luxury hotel transfers in New York State are designed to optimize your time. Your chauffeur knows the best routes and traffic patterns, ensuring you reach your hotel efficiently and punctually.
This efficiency is especially important for business travellers with back-to-back meetings or tight itineraries. With a luxury hotel transfer service, you can use your travel time productively. Catch up on emails, make important calls, or prepare for that crucial presentation en route to your hotel.
The Statement: Making an Entrance
Your transportation choice makes a statement, and arriving at your hotel in a luxury vehicle sends a powerful message. It reflects your professionalism and demonstrates your attention to detail and dedication to excellence. Whether you're in New York State for a business meeting, a conference, or a well-deserved vacation, starting your journey with style sets a positive tone.
For business travellers, it's a way to convey your dedication to quality and leave a lasting impression on clients, partners, or colleagues. For leisure travellers, a luxury hotel transfer service is the perfect beginning to an unforgettable stay in the United States.
The Departure: A Grand Farewell
As your trip to New York State comes to a close, your luxury hotel transfer service experience doesn't end at your hotel's entrance. It extends to your departure from the state as well. When it's time to head back to the airport, your chauffeur will be there to ensure that your journey concludes with the same level of sophistication and convenience.
You'll be picked up from your hotel at the scheduled time, ensuring you arrive at the airport well before your flight. Your chauffeur will assist you with your luggage, and you can enjoy a comfortable and stress-free ride to the airport. It's a farewell that reflects the excellence of your entire stay.
The Partnership: Northwest Limousine
When it comes to luxury hotel transfer service in New York State, Northwest Limousine is your trusted partner. We understand that every traveller deserves an exceptional experience from the moment they arrive in the state to the moment they depart. With a commitment to professionalism, reliability, and comfort, we ensure that your transfers meet the highest standards of quality.
Our meticulously maintained vehicles cater to various preferences and group sizes, ensuring your transfer is tailored to your needs. Our chauffeurs are not just drivers; they are dedicated professionals who prioritize your safety and comfort.
Whether you're in New York State for business or leisure, we're here to ensure your journey is defined by luxury and convenience. Check in to luxury with Northwest Limousine and experience hotel transfers beyond transportation—we set the stage for an unforgettable stay. Contact us today to book your luxury hotel transfer service in New York State and elevate your travel experience. Your journey begins with us, and excellence is our destination.