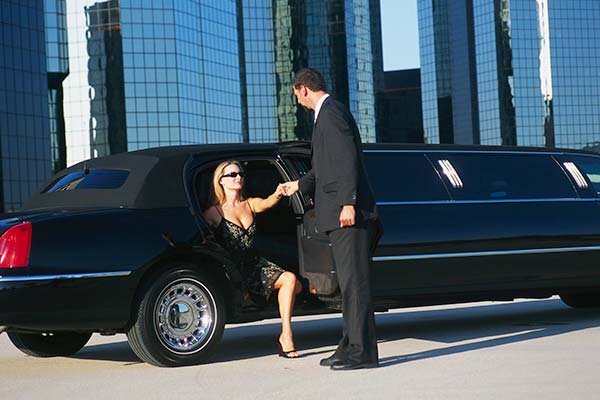 In a city that never sleeps, time is of the essence. Every second counts in the bustling corporate world of New York. From back-to-back meetings to last-minute deals, efficiency is the name of the game. And when it comes to improving your commercial ventures, every element matters, even your mode of transportation.
Efficiency and opulence go hand in hand with the corporate world of Northwest Limousine Service in New York. So, if you are a rising entrepreneur or a successful executive, this blog will help you maximize efficiency and leave an indelible mark on your corporate journeys.
Chapter 1: The Power of Time
Time is the most valuable resource for any professional in New York. The city's relentless pace demands precision, and nothing quite matches the efficiency of corporate limousine service. Imagine this: no need to hail a cab or wait for a ride-sharing service, your chauffeur is already at your service, ready to whisk you away to your next destination.
Chapter 2: Privacy and Productivity
Even in your windows closed car, New York's rush and bustle make it tough to find a moment of peace. This is where Northwest's corporate limousine service in New York comes in. We provide peace of mind so you can focus on your business, as well as privacy so you may make essential phone calls and prepare for key meetings without distractions.
Chapter 3: A Moving Office
Modern corporate limousines are equipped with the latest technology. You'll find Wi-Fi, charging ports, and ample space for laptops and documents. As you settle into the plush leather seats, you're stepping into a mobile office, ensuring you make the most of your time between meetings.
Chapter 4: Punctuality Matters
In the corporate world, punctuality is paramount. When you have a tight schedule, you need a transportation service that ensures you arrive on time, every time. Corporate limousine services in NY understand the significance of timeliness and guarantee you reach your destinations promptly.
Chapter 5: Impressions Count
In the business world, first impressions are everything. Stepping out of a sleek, black corporate limousine exudes professionalism and confidence. It sets the tone for meetings and leaves a lasting impression on your clients, colleagues, and partners. Therefore, book a limousine service in New York to make an impeccable impression.
Chapter 6: Stress Reduction
The daily grind of New York City can take its toll. The constant traffic and unpredictable weather can add stress to your corporate travels. With a professional chauffeur at the helm, you can sit back, relax, and let the worries of navigating the city fade away. Stress reduction is key to maintaining efficiency.
Chapter 7: Customized Experiences
Corporate limousine services are renowned for their personalized offerings. From choosing the type of vehicle that suits your needs to customizing the ambiance within, every aspect of your ride can be tailored to your preferences. The flexibility to create your environment makes for a more productive and efficient journey.
Chapter 8: The Right Vehicle for the Occasion 
The option to select the sort of vehicle that best meets your needs for each unique engagement is a key element of customization. Corporate limousine services in New York have an extensive fleet that includes anything from sleek sedans to spacious SUVs, luxurious executive sedans, and even larger alternatives like coach buses and party vans. This flexibility ensures that you're never stuck with a vehicle that doesn't match the occasion.
For that early client meeting, a premium executive sedan exudes professionalism and ensures a smooth and focused journey. Meanwhile, when heading to a social networking event later in the evening, you might prefer a stylish SUV or party van to set a relaxed and sociable ambiance.
Chapter 9: Ambiance on Your Terms
But vehicle selection is just the beginning. Corporate limousine services take personalization to the next level by allowing you to customize the ambiance within the vehicle. The interior environment can be tailored to meet your specific needs, ensuring that your ride aligns with your objectives for each journey.
Imagine having the freedom to adjust the lighting within the vehicle. You can create a well-lit space for reviewing important documents or dim the lights to relax before your next commitment. The ambiance can be adapted to suit your mood or the nature of your upcoming meeting, putting you in the right frame of mind.
Chapter 10: New York's Corporate Hub
New York is not only the city of dreams but also the epicenter of corporate affairs. For professionals, the city is a tapestry of opportunities. From Wall Street to Madison Avenue, your corporate journey may span various neighborhoods. A corporate limousine service in New York ensures that you navigate the city seamlessly, no matter where your meetings take place.
Chapter 11: Networking Opportunities
Corporate limousines offer more than just a mode of transportation; they provide networking opportunities. Imagine sharing a ride with like-minded professionals heading to the same corporate event. It's a chance to establish connections and discuss business opportunities, further maximizing your efficiency.
Chapter 12: Limousine Service in New York: 24/7 Availability
The corporate world, like New York, does not operate on a 9-to-5 schedule. Corporate limousine services are available 24 hours a day, seven days a week, guaranteeing that you are never stranded, no matter what time of day or night it is. Because of the assurance of ongoing availability, you can focus on your work knowing that Limousine Service in New York will take care of your transportation needs.
Chapter 13: Stress-Free Travel With Limousine Service in New York
Last-minute flight? Rushing to make an important presentation? Corporate limousine service in New York provides stress-free travel. Your chauffeur will plan the best route, consider traffic, and ensure you reach your destination promptly. That means you can keep your mind on the tasks that matter most.
Chapter 14: Value for Money
While corporate limousine services deliver a premium experience, they are also quite reasonable. When time is saved, stress is decreased, and productivity is increased, investing in a corporate limousine service in New York is a good decision for any professional in New York.
Chapter 15: Setting the Standard With Limousine Service in New York
Using corporate limousine service in New York means setting a standard of excellence for your corporate journeys. It reflects your commitment to efficiency, professionalism, and success. The choice of transportation makes a statement, and corporate limousines in New York speak volumes.
In conclusion, New York's corporate landscape is a dynamic and competitive arena where every edge counts. Corporate limousine service in New York offers a unique combination of luxury and efficiency, ensuring that your journeys are not just commutes but opportunities for success. With the right transportation partner, you can maximize your efficiency and make your mark in the city that never sleeps. Choose corporate limousine service in New York and embrace a new level of corporate excellence.