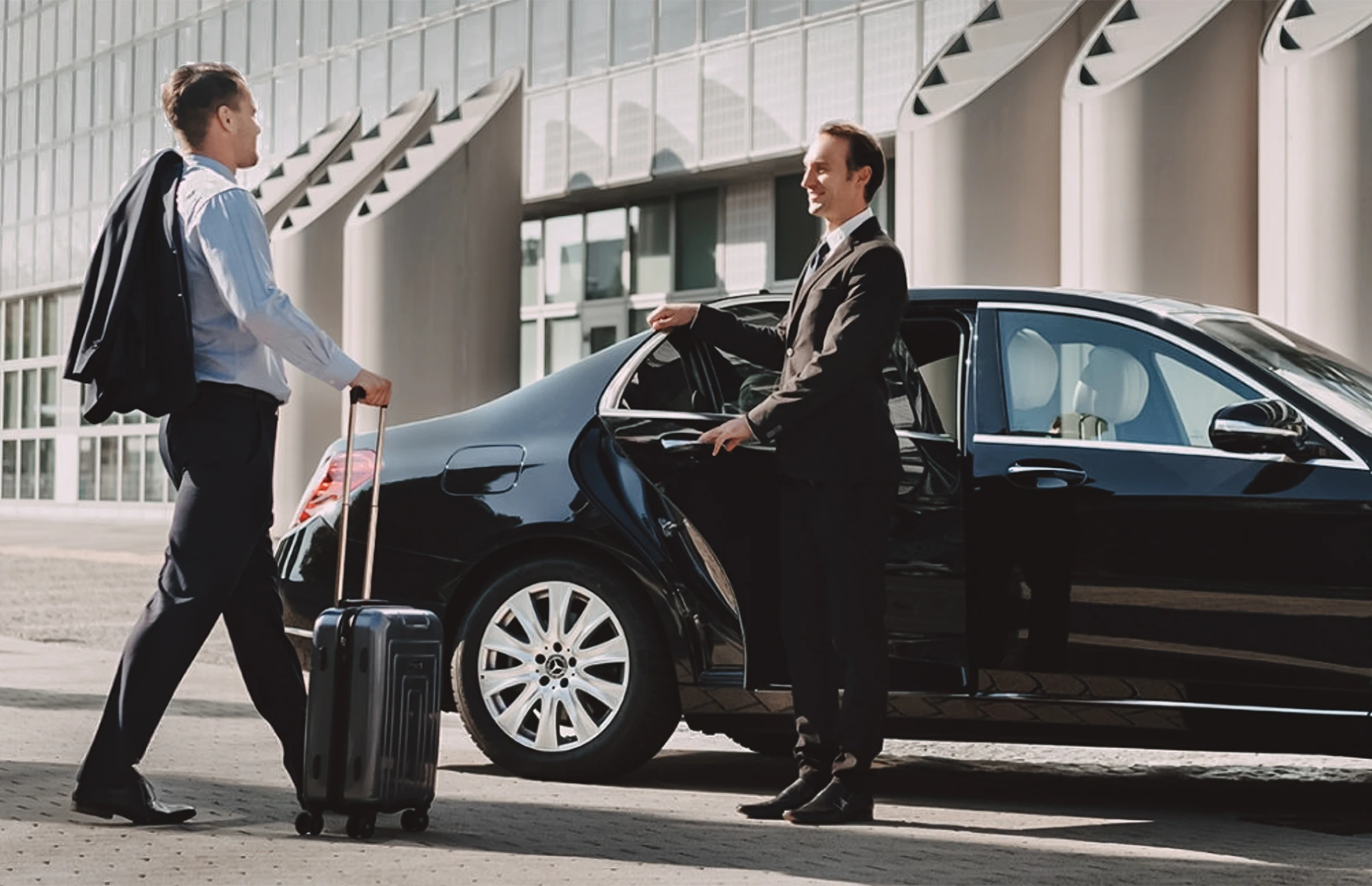 New York City, the city that never sleeps, welcomes visitors from all corners of the globe. Whether you're here for business or leisure, New York offers an experience like no other. From the bustling streets of Manhattan to the serene shores of Long Island, the possibilities are endless. But before you dive into this vibrant city, there's something crucial you need to ensure – your airport transfer. That's where Northwest Limousine comes into play, offering VIP airport transfers in New York that transform the ordinary into extraordinary.
New York, the Executive Hub
Imagine stepping off a long, tiring flight and being greeted by a professionally dressed chauffeur who whisks you away in a pristine black car. That's the experience you can expect with our VIP airport transfers. New York isn't just a city; it's a global business hub, and your arrival should reflect that.
The First Impression:
 In the world of business, the first impression is everything. Your arrival sets the tone for your entire visit. Our VIP airport transfer service ensures you make a grand entrance.
Punctuality is Key:
Time is money, and in New York, every second counts. With Northwest Limousine, you can rest assured that your chauffeur will be waiting for you, no matter when your flight lands.
The Fleet, Your Executive Oasis
The choice of vehicle can speak volumes about your style and priorities. In this chapter, we delve into our impressive fleet and what each vehicle says about your executive travel.
Executive Sedans: 
For those who prefer understated elegance and efficiency. An executive sedan is the perfect choice for solo travelers or small groups. It's discreet and reliable, reflecting a focus on the essentials.
SUVs for Comfort and Class: 
When you need extra space but don't want to compromise on comfort or style, our executive SUVs have you covered. Ideal for small teams or groups.
Executive Vans:
Planning to arrive with a larger team? Our executive vans offer a comfortable and convenient way for your group to stick together and continue those essential pre-meeting discussions.
Airport Arrival – Effortless and Efficient
Meet and Greet: 
As you step into the arrivals area, our chauffeur will be waiting for you, holding a personalized sign. This small gesture ensures you feel valued and appreciated.
Luggage Assistance: 
Your chauffeur will assist with your luggage, ensuring you don't have to lift a finger. This thoughtful service is particularly appreciated after a long flight.
In-Transit Luxury
Wi-Fi on the Go:
Stay connected during your airport transfer with complimentary Wi-Fi. Catch up on emails, stay in touch with the office, or simply enjoy some leisure time online.
Refreshments on the Road:
Our VIP vehicles come equipped with bottled water and mints. Stay refreshed and focused during your journey from the airport.
The Scenic Route
Sightseeing During Transit:
If you have some time before your next meeting or engagement, you can opt for a scenic route to your destination. Our chauffeurs know the city inside out and can provide you with a mini-tour as you travel.
Time for Reflection:
 New York can be intense, but you don't need to worry about logistics. While in our vehicles, you can take a moment to reflect, prepare for your meetings, or simply enjoy some downtime.
Executive Service 24/7
Anytime, Anywhere:
New York never truly sleeps, and neither do we. Whether your flight lands in the early morning or the middle of the night, our VIP airport transfer service is available 24/7.
Expert Chauffeurs:
Our chauffeurs are more than just drivers; they're professionals who understand the nuances of executive travel. They're punctual, reliable, and committed to making your journey as smooth as possible.
Corporate Meetings On the Go
Mobile Office: 
In our executive vehicles, you'll find the perfect mobile office. Work on presentations, answer emails, and make last-minute preparations without missing a beat.
Privacy Matters:
Our VIP vehicles offer a private and quiet space, ensuring that sensitive conversations remain confidential.
Departure Done Right
Stress-Free Departure:
Just as we ensure a seamless arrival, our VIP airport transfer service also guarantees a stress-free departure. We take care of the logistics, so you can focus on your next steps.
Time Management: 
With Northwest Limousine, you can stay relaxed and focused. Your chauffeur will ensure you arrive at the airport in a timely manner, without unnecessary rushes or delays.
Conclusion – Your VIP Journey Begins
As your plane lands and you prepare for your New York adventure, remember that the city's vibrant energy and endless opportunities are just a VIP airport transfer away. In conclusion, here's a summary of what you can expect when you choose Northwest Limousine's VIP airport transfer service:
Unparalleled Arrival Experience: Our professionally dressed chauffeur will greet you, handle your luggage, and ensure a swift and impressive arrival.
Luxurious Fleet: Select from our range of executive vehicles, from sedans to SUVs and vans, all designed to provide the perfect blend of comfort and style.
Efficiency and Punctuality: Time is of the essence, and we understand that. Our chauffeurs are punctual and dedicated to delivering you to your destination efficiently.
In-Transit Amenities: Stay connected with complimentary Wi-Fi, enjoy refreshments, and take in the sights as you travel in luxury and comfort.
24/7 Service: We're at your service any time of day or night, ensuring you always have reliable transportation at your fingertips.
Expert Chauffeurs: Our chauffeurs are more than just drivers; they're professionals who prioritize your comfort, privacy, and safety.
Mobile Office: Use your travel time wisely, whether for work or relaxation. Our VIP vehicles offer the perfect space for either.
Stress-Free Departure: Bid farewell to New York with the same level of ease and comfort you enjoyed upon arrival.
Your VIP journey in New York begins with Northwest Limousine's executive airport transfer service. Whether you're here for business meetings, exploring the city's landmarks, or a bit of both, we're here to ensure your experience is seamless, comfortable, and unforgettable. Say goodbye to the hassles of transportation and hello to executive travel at its finest.
So, the next time you land in the Big Apple, don't just arrive; make a grand entrance. Experience New York in style and comfort with our VIP airport transfer service. From the moment you touch down, your journey in this city of dreams begins on a luxurious note.
Stay tuned for more insider tips, exciting features, and valuable information from Northwest Limousine. Your journey with us is not just a ride; it's an experience.
Welcome to the world of VIP airport transfers in New York with Northwest Limousine.